The Three Amigos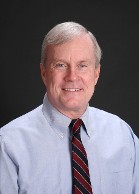 Tom Englehart- Geophysicist/ President
Mr. Englehart has 36 years of technical experience in the oil and natural gas exploration and production business. His background includes geologic and geophysical analyses that have led to the production of over 30 million barrels of oil and 500 billion cubic feet of natural gas in the offshore Gulf of Mexico, U.S.A. He earned his B.S. degree in Geology from Duke University in 1979 and his M.S. in Geology from the University of South Carolina in 1981. His Masters Thesis was titled Seismic Interpretation of Structure and Stratigraphy, Offshore Louisiana. His first industry employment was in 1979 as a summer hire for Fairfield Industries in Houston, Texas where he worked on two major contracts. First, he served as a Field Geologist subcontracted to the U.S. Army Corps of Engineers for their Red River Lock and Dam Survey in central Louisiana, and later as a High-Resolution Shallow Hazard Geophysicist on a Tenneco Oil Exploration and Production project. The following summer he was employed by Cities Service Company in Oklahoma City, OK as an Exploration Geophysicist in their Mid-Continent Division. Mr. Englehart was hired by Exxon Company, U.S.A. in 1981 as an Exploration Geophysicist in their Offshore/ Alaska Division in Houston, Texas. While employed by Exxon, he successfully completed every available geologic and geophysical training school offered by its affiliate, Exxon Production Research Company. He generated four oil and natural gas discoveries and also served two years in Exxon's Direct Hydrocarbon Indicator (DHI) Analysis Group. In 1988 he joined Union Texas Petroleum as a Senior Exploration Geophysicist and had three major oil and natural gas discoveries. In 1990 he joined Wayman W. Buchanan, Inc. as Staff Exploration Geophysicist and had three natural gas discoveries. In 1991 he formed Englehart Energy (EE) and consulted for Maxus Energy in Dallas, Texas with one major natural gas discovery. In 1992, Mr. Englehart joined Kerr-McGee Corporation as a Senior Staff Exploration Geophysicist where he had one oil discovery and one natural gas discovery. In 1994 he hired on with Newfield Exploration Company as a Senior Staff Exploration Geophysicist. At Newfield, Mr. Englehart had 20 well completions on both exploration discoveries and production infill drilling. He was chief geophysicist on over 50% of Newfield's 1997 and 1998 reserve additions. In 1999, he returned to EE and transformed it from a consulting business into an Independent Prospect Generation business. In 2001 Mr. Englehart was the principle author of Interpretation of Four Component Seismic Data in a Gas Cloud area of the Central Gulf of Mexico for SEG's The Leading Edge. In 2003, EE grew into Englehart Energy, Inc. (EEI) , a complete staff of Exploration and Production experts, with Mr. Englehart serving as President. In 2010 Mr. Englehart was the principle author of Leveraging GIS Data for Efficient Oil and Natural Gas Exploration at the ESRI Petroleum Users Group Conference in Houston, TX. Mr. Englehart personally generates prospects with ongoing success in acquisitions and productive wells. He is a Texas State-certified Geoscientist (Geophysics #5415), an active member of the Society of Exploration Geophysicists (SEG), the American Association of Petroleum Geologists (AAPG), the Geophysical Society of Houston (GSH), the Houston Geological Society (HGS), and an associate member of the Houston Association of Professional Landman Association (HAPL).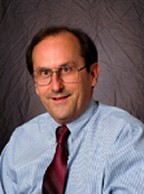 Bob Bethancourt Reservoir Engineer
Mr. Bethancourt is an industry recognized petroleum engineer with 38 years of E&P experience. He graduated in 1976 from Texas A&M University with a B.S. degree summa cum laude in petroleum engineering. After college he was hired by Atlantic Richfield Company as an Operations Engineer in their South Louisiana offshore group where he worked on completions and reservoir engineering for their major development in the South Pass Block 61 Field. From 1978 to 1980 he took a hiatus to receive an MBA from Harvard Business School. Upon graduation he returned to Houston to serve as VP – Exploration & Production for Sue-Ann Oil & Gas Company, an active Texas onshore independent. In 1983, Mr. Bethancourt formed Bethancourt Oil & Gas Company, a successful business that continues to the present. From 1991 to 1992 he served as Acting Chairman and Chief Operating Officer for Sue-Ann Production Company. During its existence, Bethancourt Oil & Gas Company has generated and caused the drilling and successful completion of 17 "close-in"onshore engineering-oriented prospects and performed the evaluation and acquisition of numerous producing oil and gas properties. Mr. Bethancourt has a long list of consulting engineering clients with an emphasis on mezzanine lenders and equity providers where he performs petroleum engineering and financial analysis. In 2005, Mr. Bethancourt added Englehart Energy Inc. (EEI) to his client list and serves as Senior Engineering Consultant in charge of engineering analyses of their offshore Gulf of Mexico prospects. Mr. Bethancourt has generated dozens of offshore prospects with numerous successful wells to his credit. He is an active member of the Society of Petroleum Engineers, Houston Producers Forum, and is past Vice-Chairman of the Petroleum Engineering Industry Board at Texas A&M University.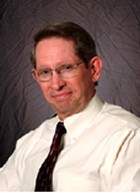 Rocky Roden Senior Geophysict
Mr. Roden has been successful in managing and administering programs and technical staffs in exploration and development, both domestically and worldwide for the past 42 years. He earned a B.S. in Oceanographic Technology-Geology from Lamar University in 1975 and an M.S. in Geological and Geophysical Oceanography from Texas A&M University in 1980. In 1975 as a summer hire for Texaco, he worked as a geophysicist interpreting seismic and gravity data from the Gulf of Mexico. The next 5 years he worked at Decca Survey Systems as a seismic operator, party chief, interpretive geophysicist and ultimately supervisor for the interpretation of field reports and studies. From 1981 to 1987 he worked for Pogo Producing as an exploration and development geophysicist for the Gulf Coast and Offshore Gulf of Mexico Divisions. At Pogo he participated in six Louisiana and Texas state lease sales and 10 Federal OCS lease sales in the Gulf of Mexico that led to 5 commercial discoveries. In 1982, Mr. Roden worked on the first 3D survey at Pogo that led to a 50 BCF discovery. He was responsible for the evaluation and installation of the first computer geophysical technical applications at the company and developed log analysis programs for company-wide use. In 1987 he joined Diamond Shamrock/ Maxus Energy as a development geophysicist and for the next year was involved in developing over a dozen fields proving over 75 MMBOE. It was during this time that he was responsible for the installation of the first interactive workstations at the company and the interpretation of 3D surveys. From 1988 to 1990 he was Development Manager of the Southern Division with a staff of seven responsible for 40 fields offshore and onshore Gulf Coast. This department drilled 30 straight economically successful development, exploitation, and exploration wells, proving reserves of 50 MMBO and 150 BCFG. In 1990 Mr. Roden was appointed Chief Geophysicist-North America for Maxus and managed all geophysical activities including the interpretation workstation environment. In this time frame he was also given the responsibility as Director of Applied Technology managing a staff of seven responsible for the technical analysis and support for the Dallas, Amarillo, Jakarta, Quito, and Santa Cruz offices. In this position he advised corporate officers on worldwide strategy and was involved in evaluating numerous farmouts and deals worldwide and reviewed prospects in Gulf of Mexico OCS lease sales and bid rounds in Ecuador, Venezuela, China, Hungary, and Colombia. In 1997, with the purchase of Maxus Energy by YPF and the subsequent purchase of YPF by Repsol in 1999, Mr. Roden was appointed Chief Geoscientist for the worldwide corporation. With 250 geoscientists worldwide and offices in the U.S., Argentina, Spain, Egypt, Bolivia, Ecuador, Peru, Brazil, Venezuela, Malaysia, and Indonesia, he advised corporate officers, managers, and geoscientists on strategy, interpretation and technical analysis (125% average reserve replacement from 1999-2001 with average annual exploration budgets of $350 MM). He was directly involved in two significant discoveries in Venezuela (200+MMBO) and Bolivia (8+TCFG). Mr. Roden also helped establish the exploration risk analysis program and risk assessment team at YPF-Maxus. From 1992 to 2001 he managed seven geological and geophysical industry technical consortiums for the company. In 1999 he joined The Leading Edge (SEG) editorial staff, ultimately becoming Chairman of the editorial board. Mr. Roden has written over a dozen technical papers and articles, taught schools on interpretation and risk analysis, and has given presentations at numerous industry society meetings and conventions. Since retiring from Repsol-YPF in 2001 he has consulted with Englehart Energy, Inc. as the Senior Geophysical Consultant reviewing prospects, providing technical support, and guidance. He also consults with Seismic Micro-Technology, several other oil companies, and is a principle in the Rose and Associates industry-wide DHI Risk Analysis Consortium. Mr. Roden is a Texas State-certified Geoscientist (Geophysics #5859), an active member of the Society of Exploration Geophysicists, the American Association of Petroleum Geologists, the Geophysical Society of Houston, and the Houston Geological Society.