About Us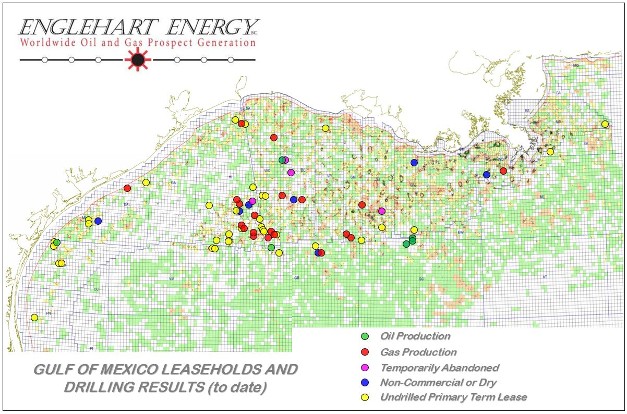 Over the course of our careers, the EEI team has worked the entire Gulf of Mexico (GOM) from the state water boundaries to the edge of the US Exclusive Economic Zone (EEZ), and from the Rio Grande River to Mobile Bay. There are areas with only a single viable prospect style, other areas that have multiple play types, but there is opportunity everywhere in the GOM. Where do we decide to work and how have we been so successful so quickly? The answer is the Focus Area Strategy.
The EEI Focus Area Strategy allows us to quickly search for each of the below indicators prior to Federal Lease Sales, Primary Term lease expirations, and producing field sales or abandonments. Once several of the above indicators point toward a particular tract we can then focus our technical efforts with greater confidence, not just hope. By working the entire GOM as a whole, we can present EEI prospects that are indeed "Best of Class."
The various key land, geologic, geophysical, and engineering indicators that have been methodically gathered and maintained since EEI start-up...
The Lease Status of every block in the GOM.
The Lease Owners and which prospects they like and understand.
Detailed results of each well drilled in the last fifteen years and we can research farther back if needed.
Temporarily Abandoned (TA'd) and orphaned Proven Undeveloped (PUD) wells.
Direct Hydrocarbon Indicators (DHIs) in each area and at all prospect depths.
Long-standing producing trends and where the hot, new plays areas are.
Where producing reservoirs were prematurely abandoned due to mechanical or pressure reasons.
Producing fields that are declining toward their economic threshold.
We track these and more all year long in the GOM.
Most importantly, we have a wide range of excellent industry partners. We know who to present a particular prospect to.
EEI's Focus Area Strategy ensures a continuing string of high-quality, low risk opportunities for years to come.